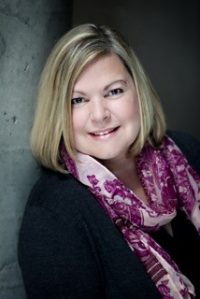 Dr. Olsen's nominator says, "Her actions express more than words could, which was demonstrated to me when she visited me in hospital during a days-long stay in the pediatric unit with my toddler son. It is difficult to describe the feelings of reassurance, support and genuine care that overwhelmed me at seeing such a friendly and caring face during a time of uncertainty and despair… Dr. Olsen has always made her patients feel welcome, heard and cared for. I am forever grateful that my health care journey introduced me to Dr. Olsen and her family practice."
Dr. Patricia Olsen grew up along the north shore of Lake Superior in Northern Ontario. She has a BSc from the University of Western Ontario and earned her M.D. from the University of Ottawa in 1990. After completing her family medicine residency in Ottawa in 1992, she returned to Thunder Bay and practised for two years before moving across the country to Victoria, where she has been in full-service family practice since.
Dr. Olsen is especially passionate about maternity care and babies and, as a matter of fact, had four of her own. She feels deeply privileged to have been part of her patients' lives over many years and recognizes the positive impact a long-term relationship has on patient care and job satisfaction. Outside of work, Dr. Olsen is active in the community and loves music and the arts – but her favourite pastime of all is cheering on her kids in their many adventures and activities.